Google Workspace
Start configuring SSO/SAML from the Settings page in emulator.wtf web app, scroll to the SSO/SAML section and click Use SAML for Single Sign-On. Specify the email domain of your organization, this will be used to direct users to the correct IdP login page when signing in.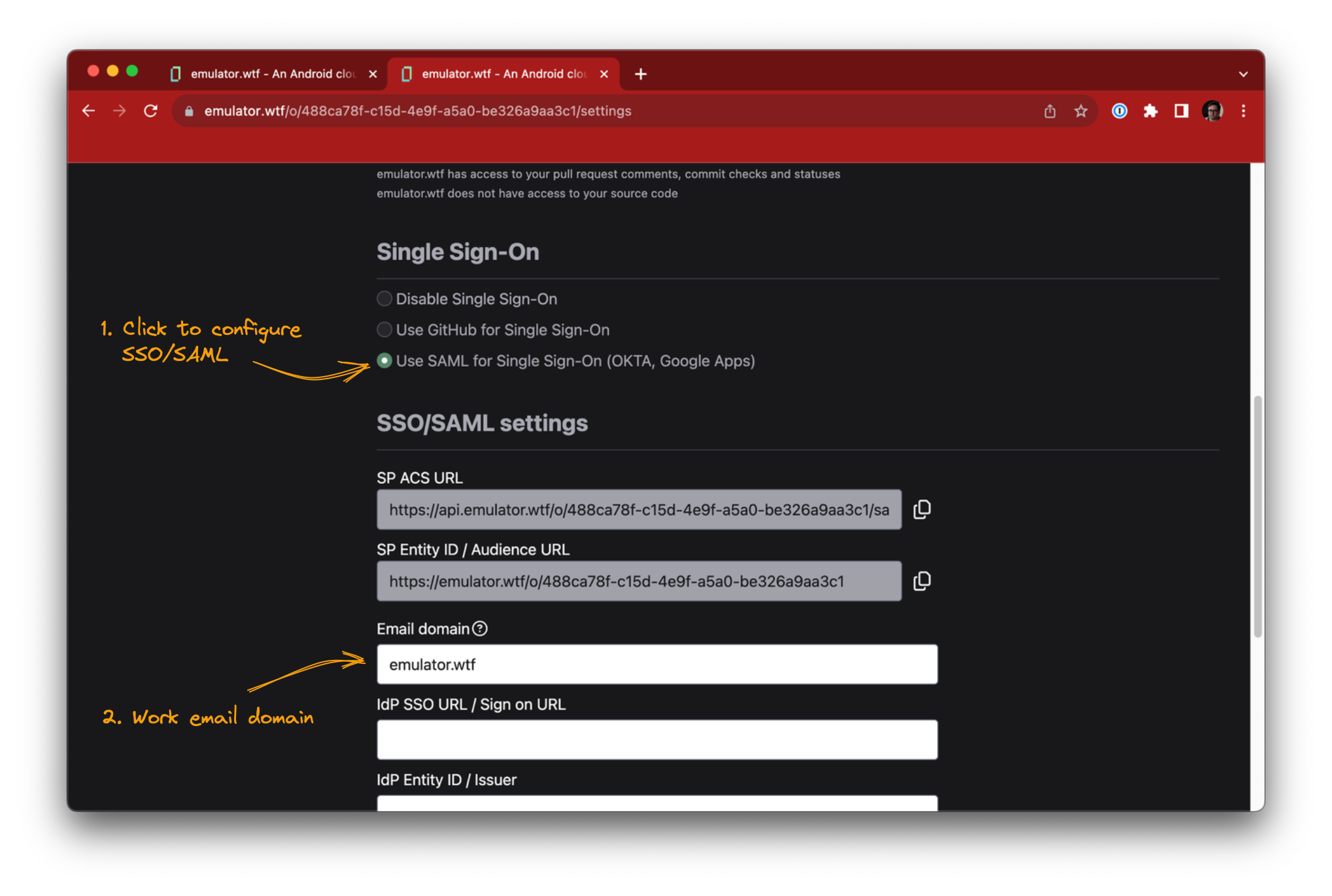 ---
In Google Workspace Admin console, navigate to Apps -> Web and mobile apps, click the Add app button and select Add custom SAML app.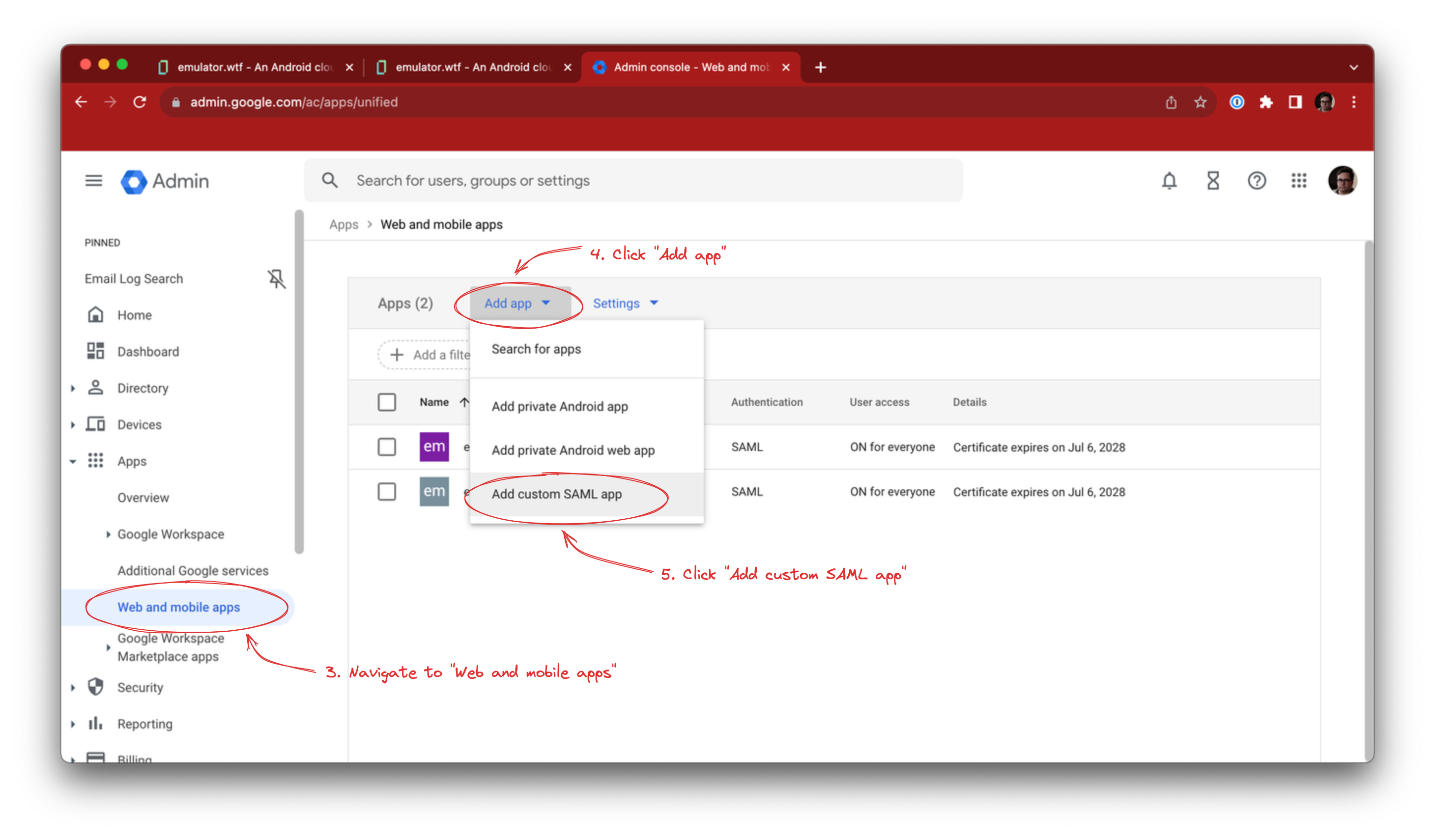 ---
Fill in the App name, Description and optionally the logo, and click Continue: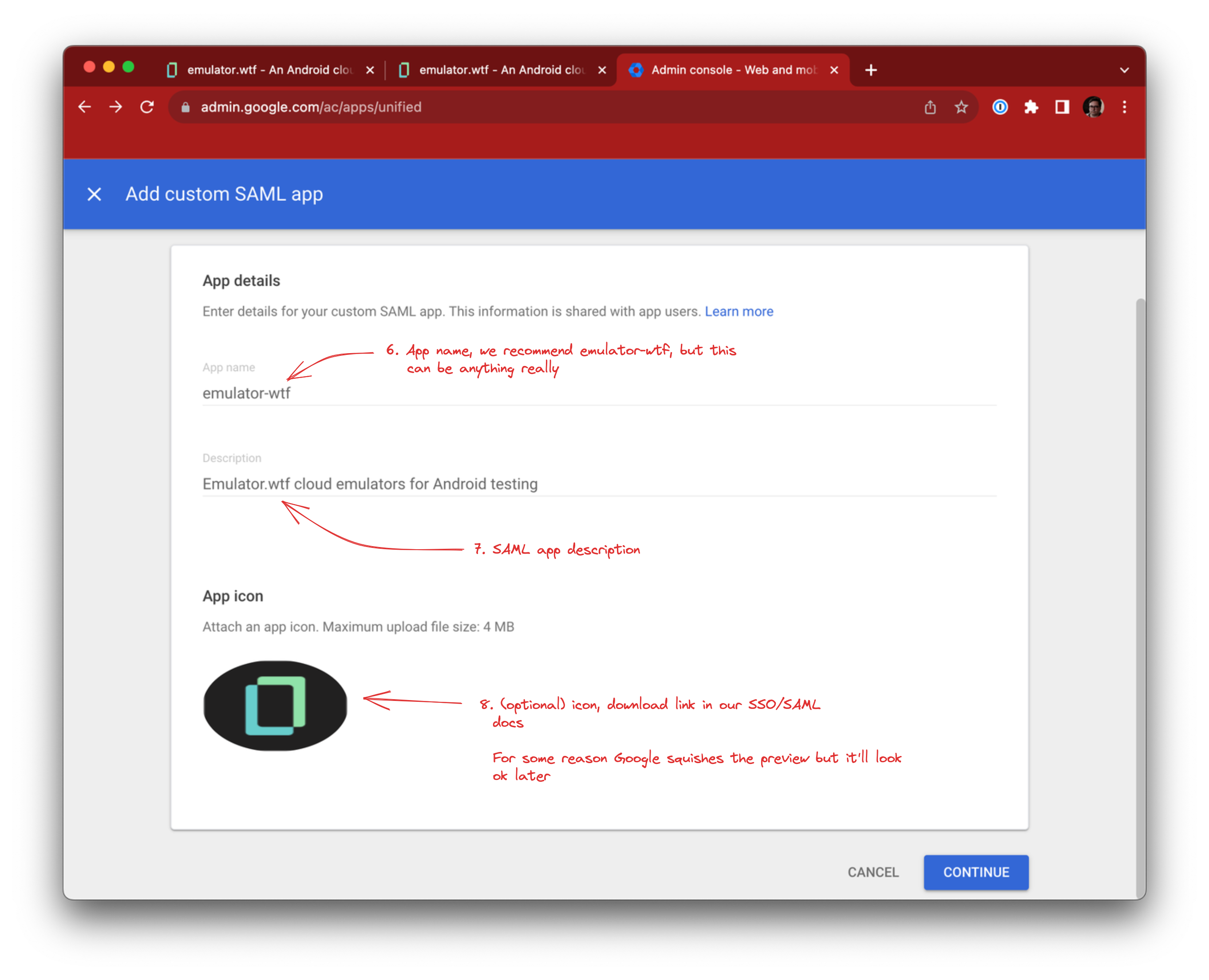 You can use this for the emulator.wtf logo:

---
Copy over the following fields into emulator.wtf SSO configuration:
SSO URL -> IdP SSO URL / Sign on URL
Entity ID -> IdP Entity ID / Issuer
Certificate -> IdP Signing Certificate
Once filled, click Continue.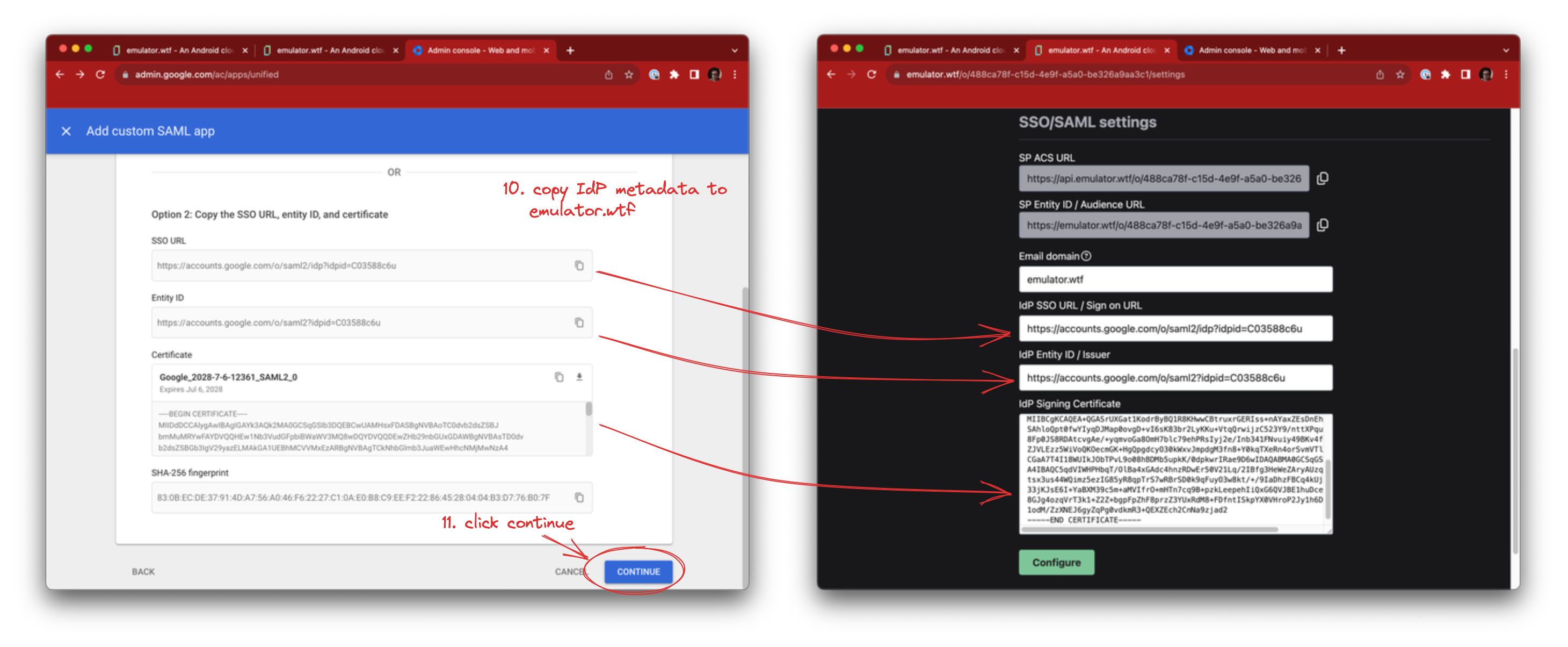 ---
Now that we have Identity Provider data in emulator.wtf, you'll need to tell Google about emulator.wtf as well.
Copy the following from emulator.wtf into Google SAML app configuration:
SP ACS URL -> ACS URL
SP Entity ID / Audience URL -> Entity ID
Select EMAIL as the Name ID format and click Continue.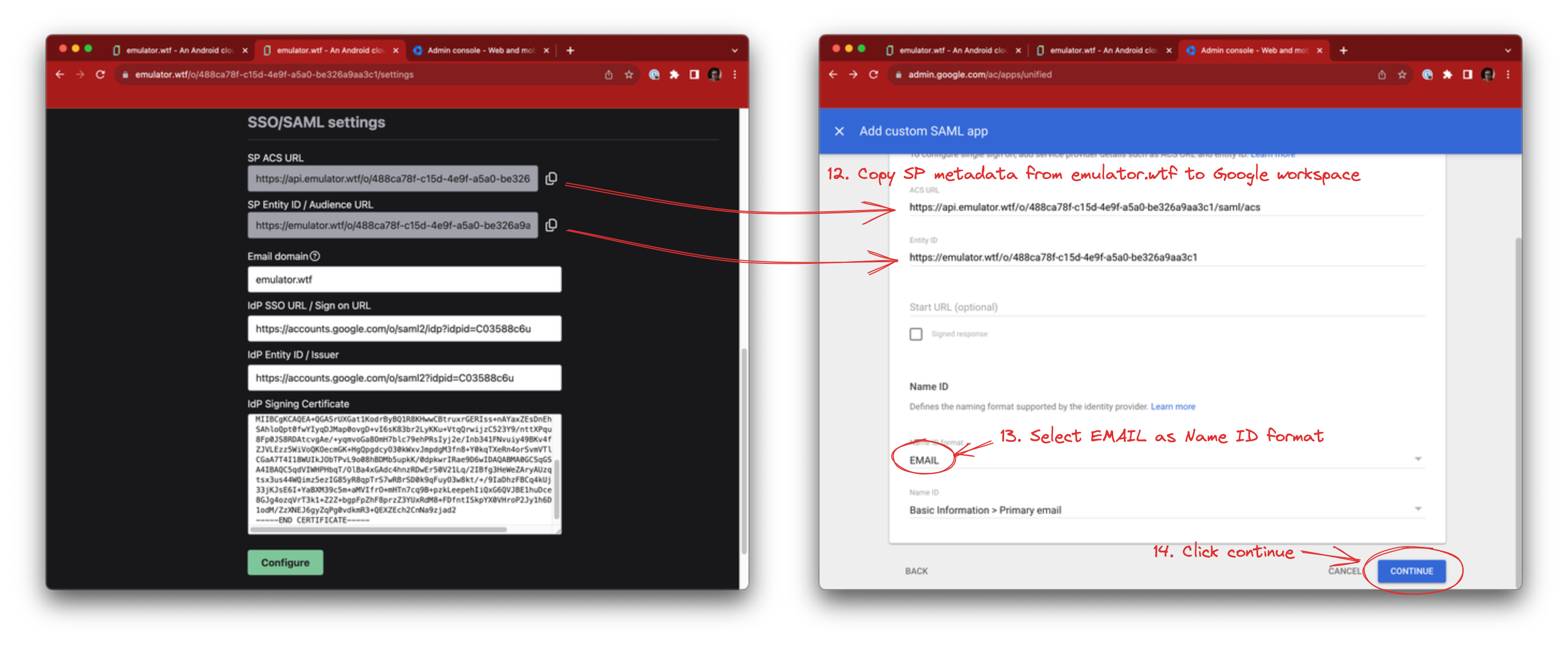 ---
Next, Google offers to map attributes and groups. We don't support this - yet! - so click Finish:
---
We'll enable the app for our users. Click User access and select ON for everyone. Alternatively you can give access to specific users or groups, e.g. Android developers.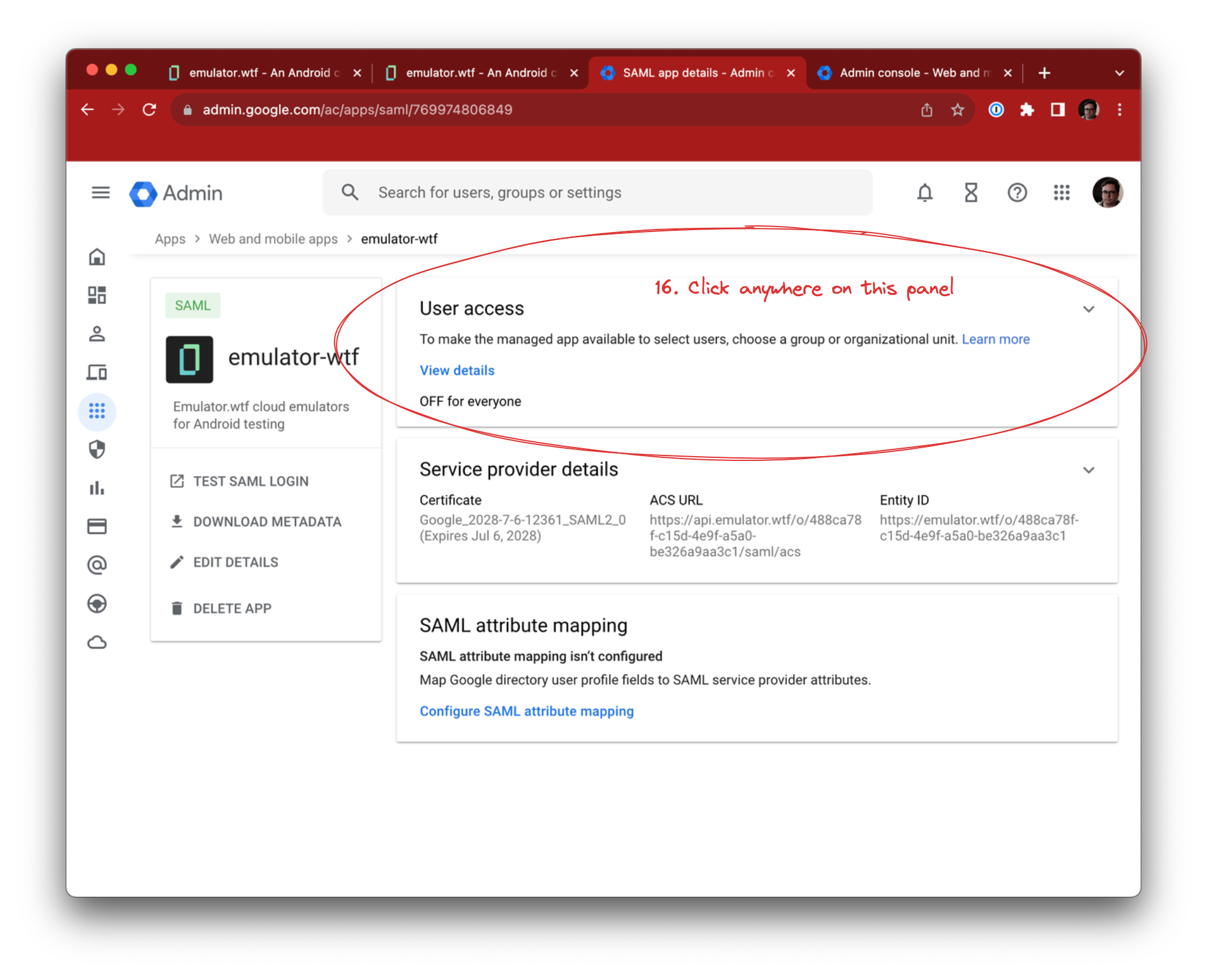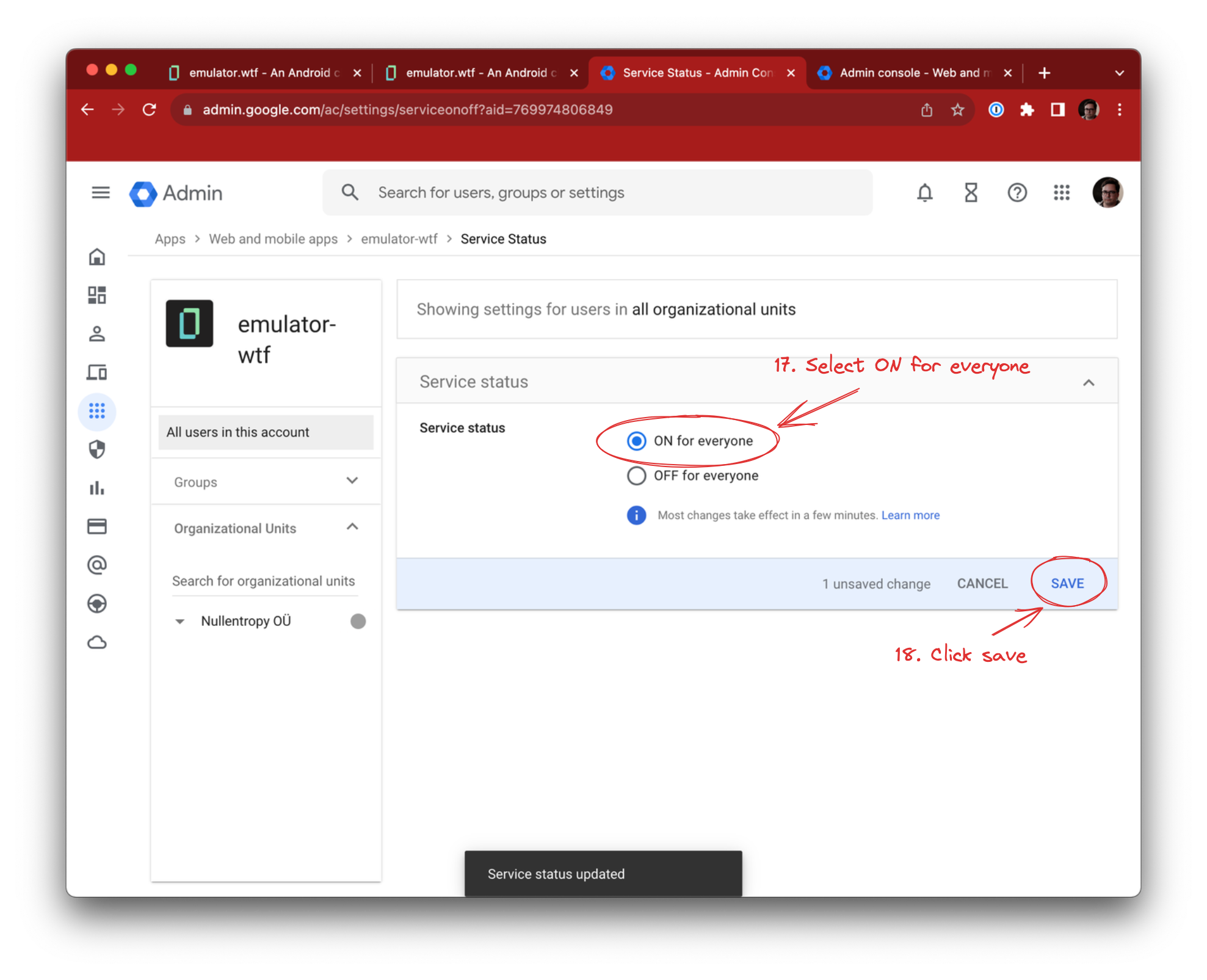 ---
Finally, click Configure in emulator.wtf.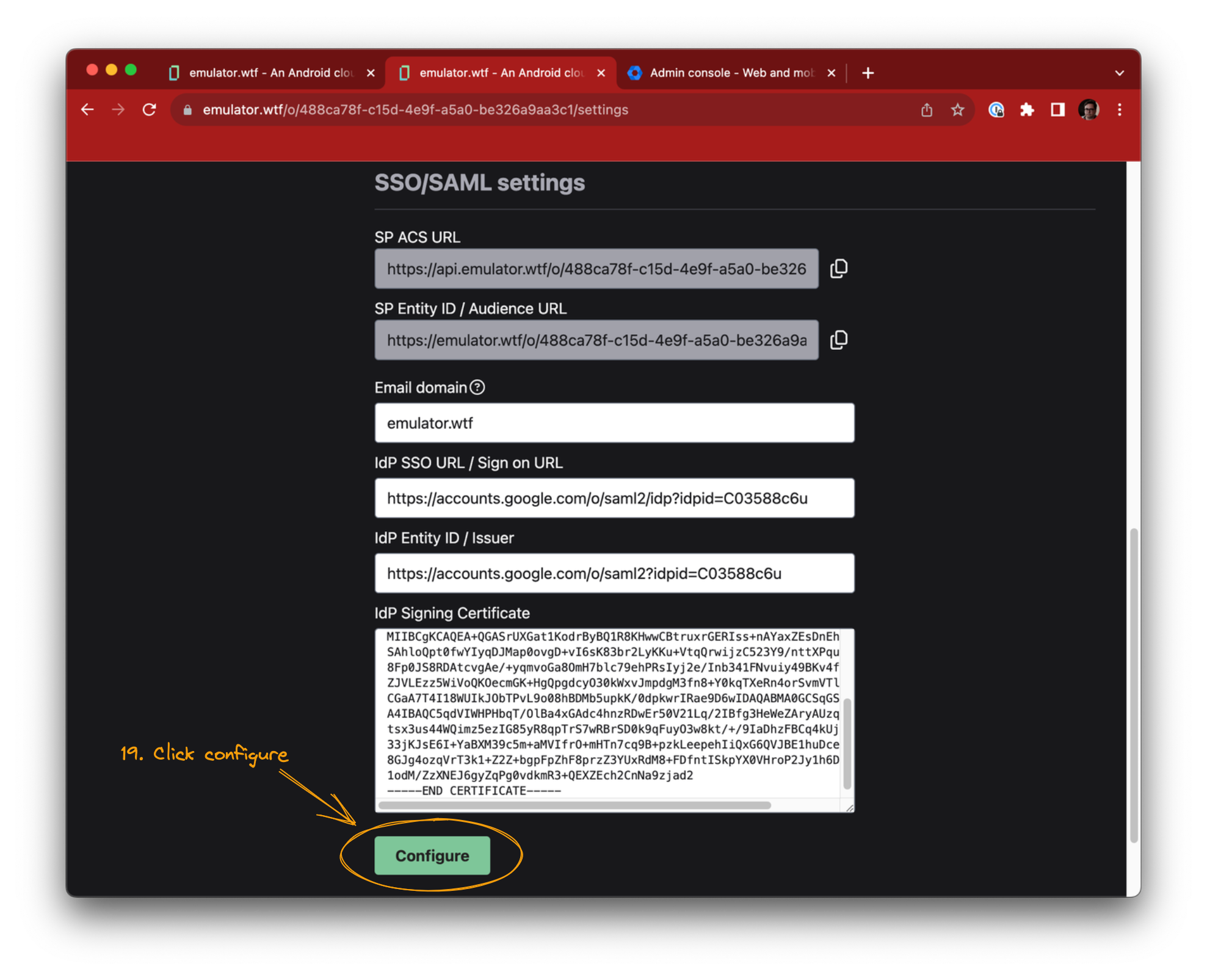 ---
SSO/SAML with Google workspace is now enabled for your organization! 🎉